Just south east off Egmont Key, beautiful morning, flat and weather said scattered showers in afternoon nothing to be surpirised about, set my chum, and casted several times, nothing...
acouple of boat arrived, just when I was going to move on a feeding frenzy started under my boat, it was like show time, we got them in 45 min tops, one after next, cleaned up and left. don't know what happened next, but we had fun.
We had pin fish, tried but nothing, I decided a shripm,,,,,baaang,,, there we go. after that anything you pu in the water they went for it.
This reef was set about 9 years ego, just two years ego a great fish activity started to develop rapidly, so I read on line. wothr the try.
Nelson
Wet Dreams-Scarab Sport 302
Bradenton,FL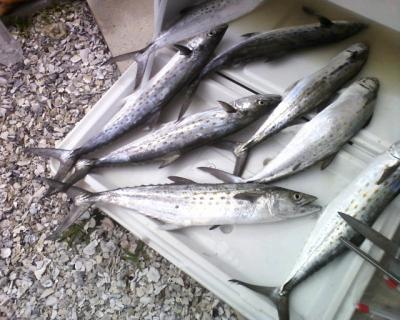 Edited by Seahorse1, 22 August 2010 - 02:13 PM.